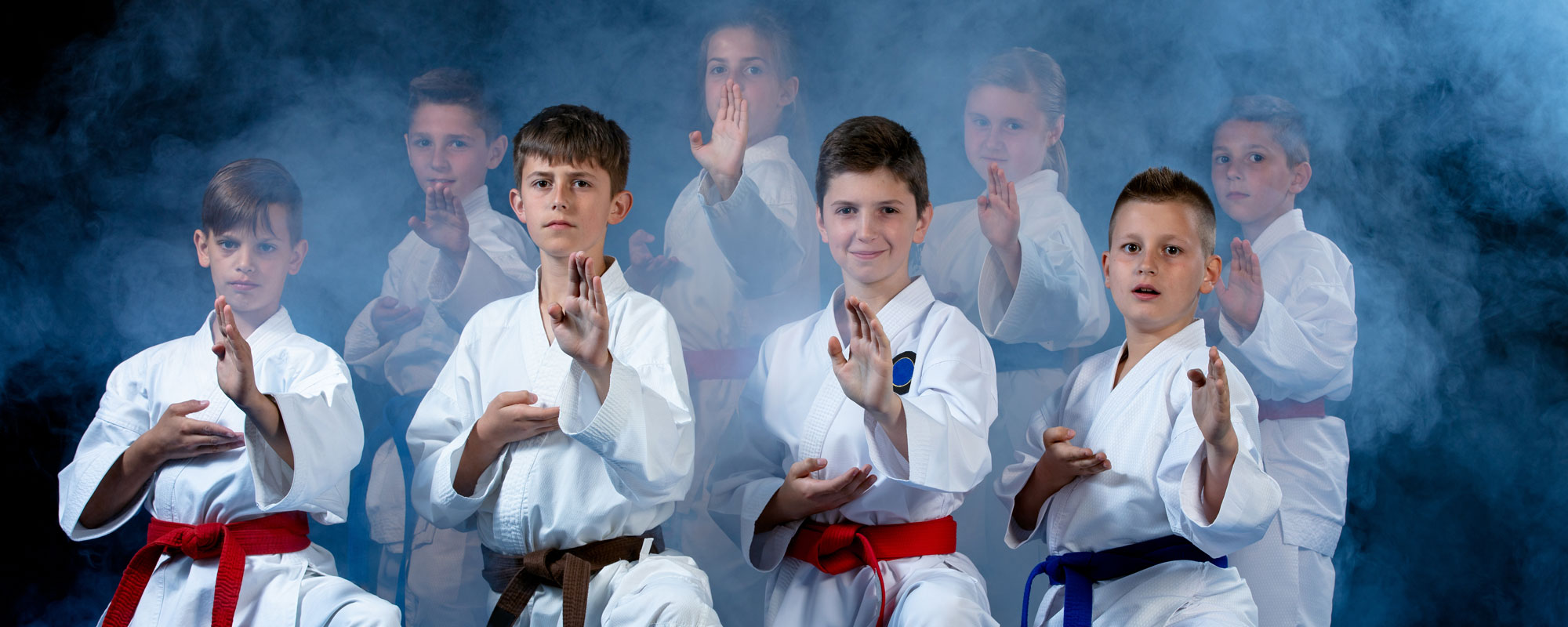 Dedicated To
Providing
World-Class
Karate
To Rhyl
for Kids
& Adults Alike
Martial arts programs
available in Rhyl
Learn from the best Martial Arts instructors in the area who are dedicated to providing a stable, family environment where you can excel in your personal goals and find a varied and supportive community. Whether your plan is to compete, lose weight, meet new like-minded people or increase your day-to-day life, we will help you get there faster than you ever thought possible while having fun doing it! The benefits are endless.
From confidence and self-esteem to discipline and empowerment, whether you're enjoying or Kids Martial Arts classes or our Adult programs, you'll start seeing improvement in mind, body, and spirit in only a few short classes. GET STARTED TODAY! We strive to teach martial arts in the most effective ways as possible while adhering to each of our clients' goals! We emphasize discipline, confidence, and technique to ensure that each client understands the values of martial arts.

Confidence &
Self-Esteem
There are a wealth of benefits that come from healthy self-confidence from helping you manage fears and maintain a positive mental attitude.
Train with us and you'll discover there is no better way to build your confidence then with the Martial Arts.

Discipline &
Self-Control
With self-discipline comes all kinds of beneficial improvements to your life including advanced focus, new found respect, better health & fitness along with having an easier time at work or school.
The bedrock of Martial Arts is founded on teaching discipline and self-control to its students.

Self-Defense

Knowledge of Self-Defense produces advantages far beyond looking cool and hoisting trophies. With these skills you'll learn to defend yourself in a variety of situations, whether life-threatening or you're being bullied in school. Not only that, but you'll gain the confidence to use - or not use - these skills to keep you and your family safe.

New Friends
& Mentors
Our team is dedicated to your success. Whether that means pushing you to your limits, being a friend in a time of need or spending extra time to show you a technique you're struggling with, our community is here to make you feel comfortable and safe while having fun and learning effective techniques.
What our students
say about us


"Never thought I would see myself kickboxing, but looking forward to my purple tabs belt a week on Sunday the best thing I ever did was walk through JLBBA doors, professional ppl fully certified with first class dojo, and first class trainers always on hand to teach not judge my mistakes they have made a huge difference to my life, and have introduced me to wonderful ppl who I now class as friends Thank you x SIMPLY THE BEST"
Paula K

"Been coming to the academy for a month now and I'm really enjoying the experience ,very welcoming and all the staff are knowledgeable and friendly ,since coming here I'm more positive,fitter and purposeful ,I would recommend the academy to anyone of all ages ,I especially enjoy the tai chi classes on Monday evenings ..... brilliant"
Michael R

"John Lynn's Black Belt Academy is outstanding in every way! It's everything anyone could want from a martial arts centre and so much more, and it is easy to see why they have been voted #1 Top Martial Arts School in the UK every month for 6 years. We are not just students we are family and friends too. Anybody wishing to try out or take up martial arts should come along and see for themselves; they will not be disappointed."
Angel S

"I have been going to "john lynns black belt academy" for 5 years and it is the best decision in my life. It has been the top best academy for every month for 6 years and we need to get back up there! I would highly recommend it anyone who wants to get fitter or wants to start martial arts. I have recently just earned my black belt but I have had help since the very beginning for that moment. If you want to start and get a black belt you will. The staff are great because they love to help people in every way."
Katelyn R

"John Lynn's BBA is a fantastic place to be. We only started in October and were made so welcome. Both daughters enjoy it and are making good progress. My youngest has DCD but achieved her yellow belt with confidence and self discipline tonight. Thank you everyone for helping my girls be the best they can be."
Linda G

2 FREE Trial Classes


FREE Uniform
& Hand/Bag Mitts Claim now