Adults Karate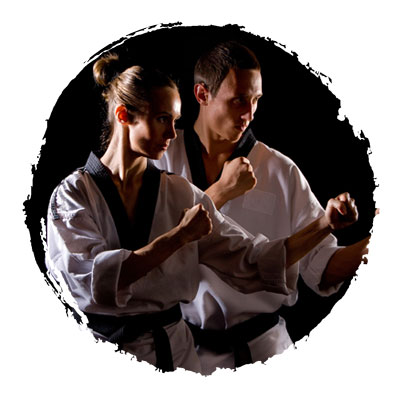 CLASSES SUITABLE FOR ALL SHAPES, SIZES AND FITNESS LEVELS!
What if you could find a Karate program that gives you the tools you need to improve your overall health and fitness?
And what if that same program promised lightning-fast weight loss and impressive muscle tone for a head-turning body?
Men and women of all backgrounds, ages and stages of their life are enjoying the many benefits of learning Karate at John Lynn's Black Belt Academy. Great for your mind, body and spirit, our Adult Karate classes promote a healthy lifestyle that will not only help you live longer, but live better!
COUNTLESS BENEFITS YOU CAN'T GET ANYWHERE ELSE!
At John Lynn's Black Belt Academy, we provide fun and empowering Adult Karate classes to keep all our students motivated and inspired, right through to Black Belt and beyond. Our step-by-step approach to learning allows students to enjoy constant progress, growth and change by increasing flexibility from head to toe, improving strength and muscle tone, while reducing fat and increasing energy levels.
Our Adult Karate classes are simply the best self-defence and martial arts class you'll find anywhere throughout the area. Not to mention that this class is perfect for anyone, regardless of age, experience or skill level. John Lynn's Black Belt Academy can help you reach any goal. Along the way, we'll help you discover some of the greatest benefits that Karate has to offer. Like:
Master an entire arsenal of life-saving self-defence moves
Ward off of aging and fatigue as you boost your cardiovascular system with an blood-pumping workout
Get gorgeous muscle tone from head-to-toe, including sculpted arms, amazing abs and flab-free legs
Effortless weight loss that will stay off
Watch your self-confidence and self-esteem reach new heights
UPGRADE YOUR LIFE STARTING THIS MONTH!
With new classes beginning this month, there's no need to wait. To learn more, just contact us by clicking the button below. When you do, we'll send you everything you need to take advantage of these incredible Adult Karate classes in Rhyl at John Lynn's Black Belt Academy.
Benefits of Adult Karate
Get Fit and Healthy
Gain Confidence
Learn Amazing Karate Skills
Improve Your Stamina & Endurance
Achieve Your Goals
Improve Your Coordination, Concentration, and Balance
Increase Your Strength and Conditioning
2 FREE Trial Classes


FREE Uniform
& Hand/Bag Mitts Claim now