Kickboxing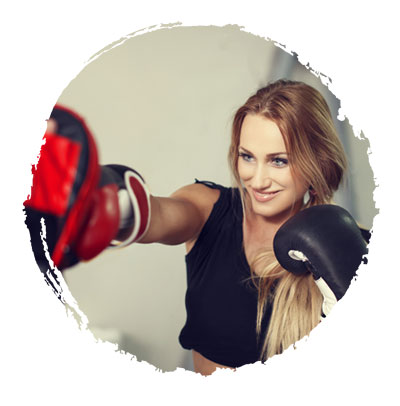 BEGINNER KICKBOXING CLASSES ENROLLING NOW!
Are you looking for any easy way to lose weight and transform yourself into a fit, healthy, fat-burning machine? The Kickboxing classes at John Lynn's Black Belt Academy are your solution! In no time at all, our awesome instructors will whip you into the best shape of your life with this high-energy, calorie-crushing workout.
At John Lynn's Black Belt Academy, we provide fun and empowering Kickboxing classes that offer exciting and dynamic training for your mind, body and spirit.
"SUCCESS IS A JOURNEY, NOT A DESTINATION"
Our step-by-step Kickboxing program is great for physical conditioning, improving muscle tone and is a great cardiovascular workout. It also improves flexibility and agility, all while learning practical self-defence. Not to mention these incredible Kickboxing classes are led by our experienced and dedicated Kickboxing instructors whose goal it is to keep all our students motivated and inspired right through to Black Belt and beyond!
We've gone out of our way to put together a Kickboxing program that's second-to-none. With each new class, you'll burn as many as 800 calories for superfast weight loss that you can't get by just going to the gym and doing a few reps. What's more, you'll enjoy dozens of added benefits, too. Here are just a few:
Unwanted weight will disappear in a flash, revealing gorgeous muscle tone
You'll learn critical self-defence moves, boosting your self-confidence
Your stress levels will plummet
You'll turn back the clock and look young, fit and healthy
Your ability to focus and concentrate will skyrocket
GET READY TO SWEAT, LEARN SELF-DEFENCE & HAVE FUN!
It's easy to get started. Our beginner introductory course is designed to give you the opportunity to visit the school, meet the instructor and learn the benefits Kickboxing in Rhyl at John Lynn's Black Belt Academy has to offer.
Benefits of Kickboxing
Burn Away Unwanted Fat
Achieve the Body You Always Dreamed Of
Learn Practical Self-Defense
Don't Get Caught Up In Crowded Gyms
2 FREE Trial Classes


FREE Uniform
& Hand/Bag Mitts Claim now